The Makerspace is now open for self-led making & design!
Hours: Mon-Thur 10am-7pm; Fri-Sat 10am-4pm; Sun Closed
Machines in the Space: 3D printers, laser engraver, vinyl cutter, and sewing machines.
How do I learn to use these machines?
Watch our online training videos to get started (see "Online Training" below).
Need more help? Contact mcimino@fflib.org to set up a one-on-one appointment.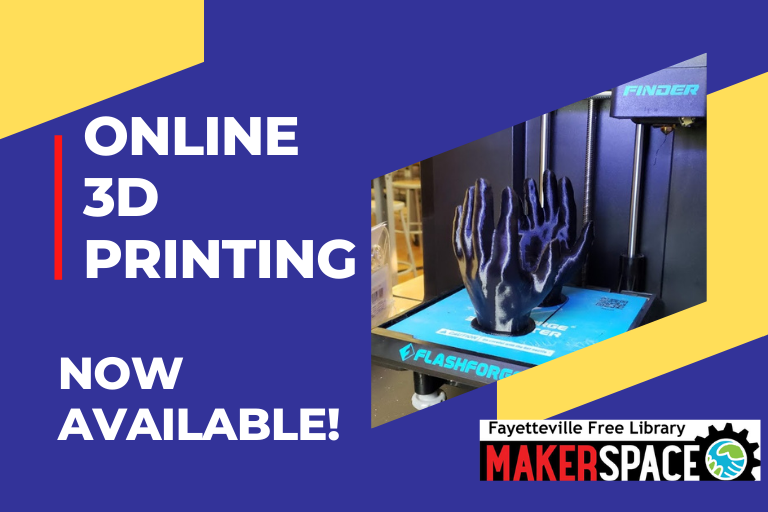 Use this form to arrange for curbside pickup of 3D parts: https://airtable.com/shrHpW7lSik5ryOpC
Makerspace FAQs
Online Training
Maker Resources