Teen Space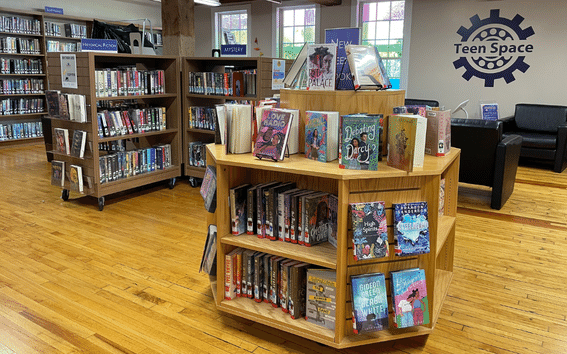 Our Teen Space is just for middle and high schoolers. Hang out with friends, use computers, browse the best new teen books, enjoy comfortable chairs, and more.
Teen Lounge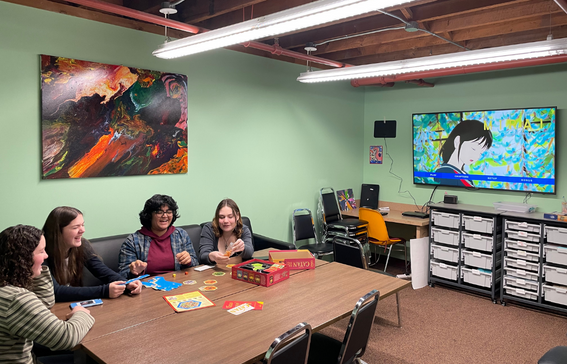 Stop over after school and hang our in our Teen Lounge. Work on homework, check out a movie to watch on the TV (up to PG-13), or join other teens for a club or program.
Teen Computer Lab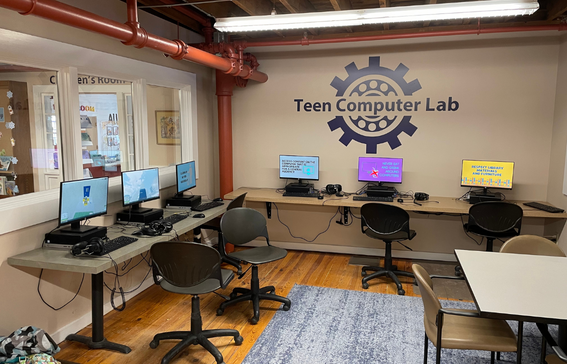 Whether you want to do homework, watch YouTube videos, or play Roblox with your friends, our Teen Computer Lab is available to you.
Makerspace
Did you know? In our Makerspace, you can drop in and use 3D printers, craft supplies, sewing machines, and more.