Children's Room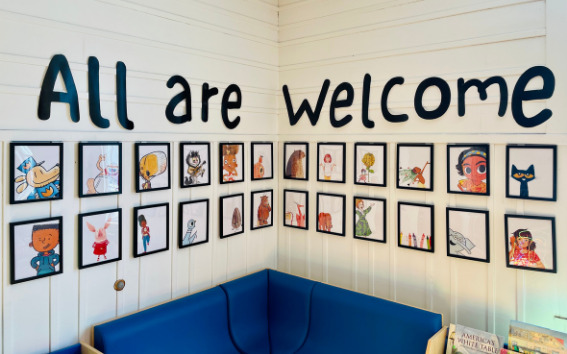 Our Children's Room is built for kids of all ages, from babies through 5th grade (and beyond.) With over 6,000 picture books and a robust non-fiction, chapter book, and graphic novel collections, there is something for every reader.
Family Room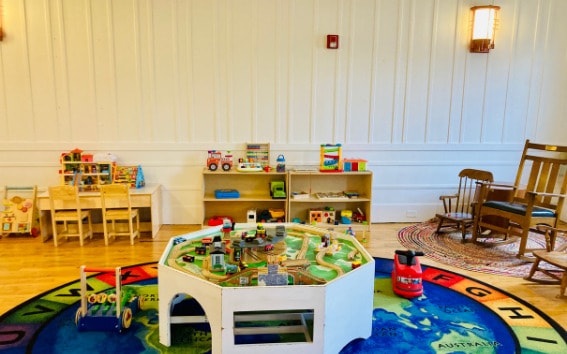 Located within our Children's Room, our Family Room is the perfect space for kids to play. The room contains a train table, Duplo table, play kitchen, and much more.
Little Makers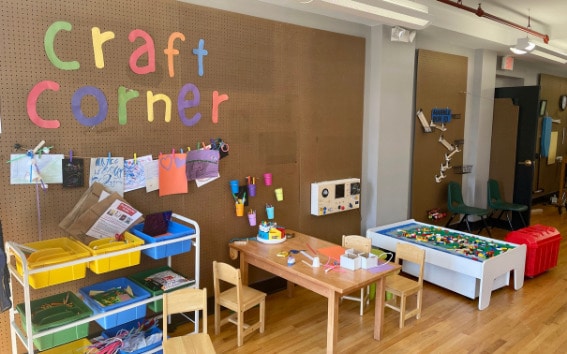 Did you know? School-aged kids can attend free afterschool STEAM programs every Wednesday and Thursday in our Makerspace. Kids can also drop in to use a 3D printer, or play with the LEGOs, arts and crafts supplies, and marble run in the Kids Corner.
Story Walk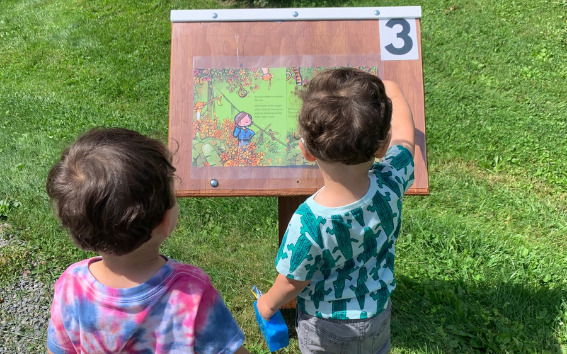 Try a more active style of reading with your kids with our Story Walk! Located in our Greenspace (outdoors next to the library), you'll follow the numbered signs and read the story as you walk, run and move between each page. The story is updated monthly.