What is the 1000 Books Challenge?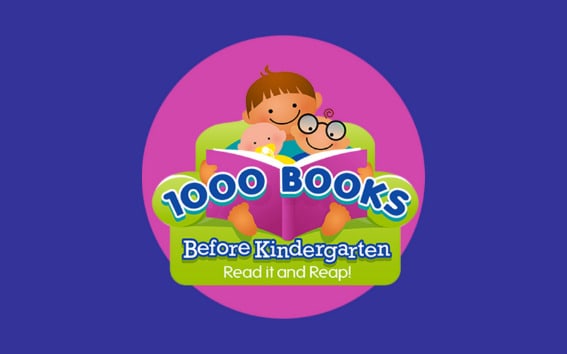 Set your child up for school success by reading 1000 books together before kindergarten!

Track your progress and earn cool prizes along the way!
Why 1000 Books?
Research that shows that the more children hear books read aloud to them, the more excited and prepared they are to learn to read on their own when they start kindergarten.

Reading with your child is also a great bonding experience!
To sign up fill out this form: https://airtable.com/shrDsOO8MRvmiZEdY
How to Participate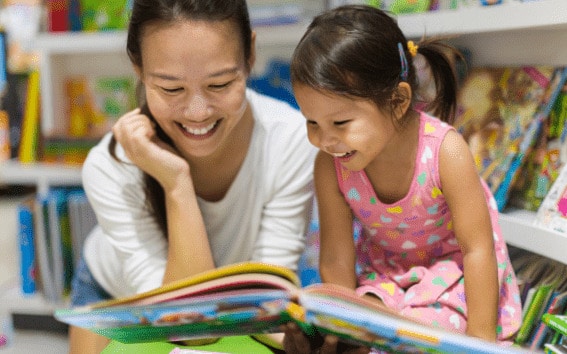 Sign up here, then ask at our front desk to pick up your free 1000 Books Starter Kit, which includes a tote bag and free book!
Read with your child – a great goal is one book a day.
Keep track of the books you read via our Beanstack app, or paper forms.
Stop in when you hit a milestone:

Every 100 books: Stop in for a sticker and to move your child's marker on display in our Children's Room.
At the 300, 500, and 800 milestones: stop to pick up a small prize.
At the 1,000 milestone, stop in to receive a personalized certificate and a special final prize, including a kindergarten workbook!